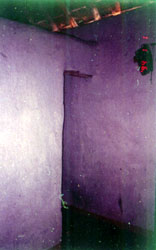 WALLS AND OPENINGS
Functions of Walls
Doors
Either hinged on frames or made out of reed mats placed over openings.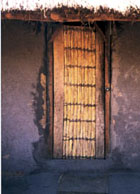 Wooden planks tongue and groove.
Bamboo tied to structure after opening is cut out of the structure.
Corners
Are usually at 90 degrees but variances do occur.
Windows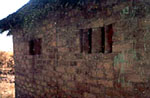 There is no standard height or size.
Due to brickwork, interesting patterns can be made. Windows in bamboo are rare, but will be cut out like doors and plastered around.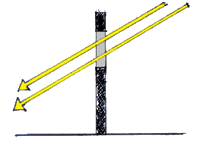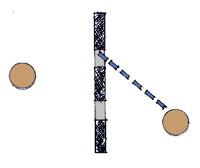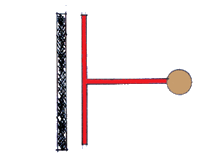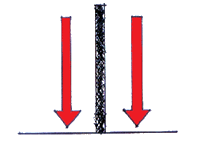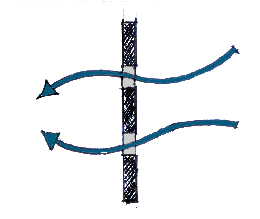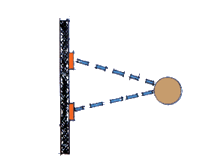 Light
Security
Ventilation
Privacy
Support
Decoration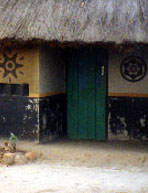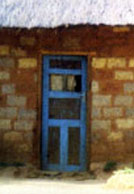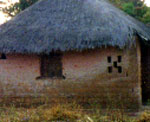 light
security
ventilation
views




90 degrees
45 angle
rounded
crossed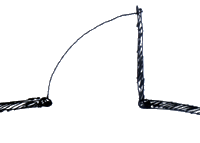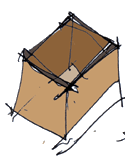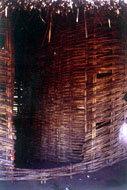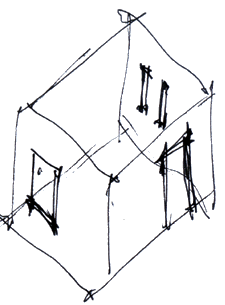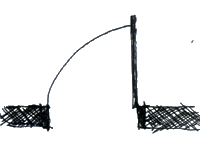 Wood frames are plastered into the brick walls.
Walls enclose space. They provide shelter and support. Light is needed as well as ventilation. Openings of doors and windows are a necessity. Some homes are very open while others are not. Security is also a concern.
Interior walls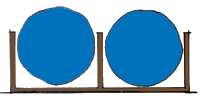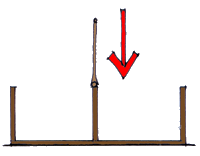 divides spaces
supports loads from roof ridge.